Online Temple & Ascension Mastery Space
Accelerate Your Ascension
Monthly Full Moon Temple Healings with Chloe. Receive High frequency infusions of light, crystalline energy & purifications so that you can continue to Spiritually Grow, Evolve, Empower & Reconnect to the Light
Transform Your World
Temple Spiritual workshops, trainings, & live Q & A's mean that you have a 24/7 spiritual portal to keep you on track & supported during those ups and downs of the transformational process. Each month new classes are added
Spiritually Connect & Empower
Receive Activations & Infusions of light from Sacred Sites all over the world. Anchor and embody more light so you can birth more of your Higher Self, Expand in Consciousness, Empower Yourself & Connect to Spirit
What's Included in Your Monthly membership
As an Ascension Temple Member you have 24/7 access to a wide range of Spiritual Workshops, Frequency Meditations & Programs.
Online Spiritual Workshops & Trainings
Online Frequency Meditations
All this spiritual goodness included in your monthly membership fee.
empower yourself & make a deeper connection to Spirit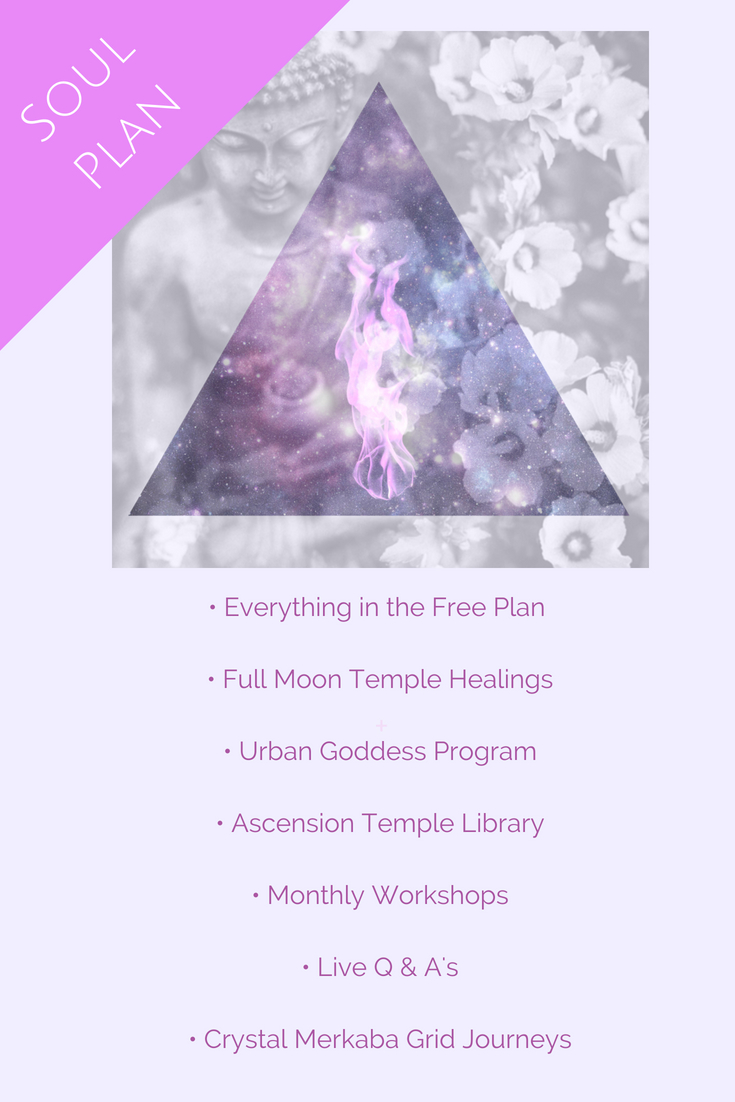 What You'll Receive as a Temple Member
Weekly Energy Updates
Receive weekly guidance on the Ascension Energies at play in your life. Perfect to support you on your Spiritual Journey & give you extra guidance & awareness.
Monthly Full Moon Temple Healing
Clear distortions, past life wounding, inner blocks that have been holding you back. Receive alchemical infusions of light & lightbody work to support you to fast track your journey. You'll get feedback & recommendations for the month ahea
What are Full Moon Temple Healings
Each month around the full moon Chloe will call together the Soul group and work with you energetically to clear etheric distortions, past life woundings & karmic density.
She will then infuse higher frequencies of light from the elementals, angelic & cosmic planes as well as work with your lightbody. ( This is where your Higher Gifts and talents are accessed)
The whole process is one of Decoding & Recoding. The more you can keep on completing these cycles of Death/Rebirth within yourself the more light you will embody into your body & consciousness and the more you can shine & radiate your light out into the world.
Chloe works with the profound ascension frequencies of Transference Healing. This is an ancient transformative energy that contains all the frequencies necessary to support you where ever you are in your Mastery journey.
After each session Chloe will record the feedback detailing what occurred during the session, give guidance & recommendations on what to work with during the rest of the month so that you can embody the healing fully.
This will give you a framework and an awareness as to what is going on energetically and what you can work on so that you can keep moving forward, shifting frequency & embodying more light.
Throughout the rest of the month you 'll be working at integrating the shifts that occured during the healing so that you can hold more light & resonate a higher frequency out into the world.
You'll then use the workshops, trainings & meditations in the Ascension Temple Library as a way to embody and integrate your ascension healing session.
3. Urban Goddess® Program
This is a foundational program that works with Awakening Your Inner Goddess. Learn how to shift your frequency through developing the skills of Introspection & Present Moment Awareness.
This wisdom teaching is a core aspect to ANY Spiritual Journey. If you struggle to embody this core teaching you will plateau, feel stuck & stagnant your growth & ability to manifest.
You'll want to keep coming back to this program time and time again as you learn to master more within yourself, surrender & let go.
There are over 20 videos & 14 frequency meditations included, all created in bite sized chunks for easy use!
This program will give you an amazing foundation for your Spiritual Journey & will empower you to clear self limiting beliefs, connect you to your inner wisdom & step out of your comfort zone so you can finally shine your light & birth your divinity.
This program alone costs £120.
4.Crystal Merkaba Grid™ Journeys
Receive unique keys and codes, high frequency light & connections to specific stellar systems for the evolution of your lightbody. Experience interdimensional travel into otherworldly realms & kingdoms. When ever Chloe facilitates a new journey to a Sacred Site you'll be included in that journey. Each journey is valued at £45
5. Ascension Temple Library
Each month, as guided by Spirit, Chloe will create mini trainings, workshops &/or frequency meditations. These will be placed in the Ascension Temple Library so that you have 24/7 access.
Transform : Elevate : Radiate